PhoArt® for Sale
by FRANK TIMBERLAKE
WELCOME TO SHUTTER ART GALLERY!
Please enter our exclusive PhoArt® collection from North Carolina artist Frank Timberlake.
While our website contains a good cross-section of Timberlake's work in landscapes, waterscapes and cityscapes, there are hundreds more. Please contact us if you seek something similar but not shown.




why Buy Frank Timberlake's PhoArt®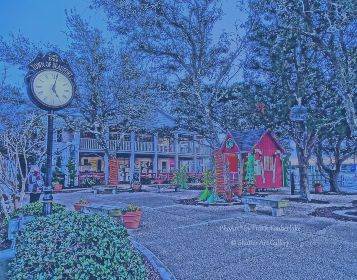 Gallery Wrapped
No visible frame, no matting, no glass, no extra expense, just a totally exposed and archival art lacquer protected, professionally museum-quality canvassed, signed, and numbered print, ready to hang.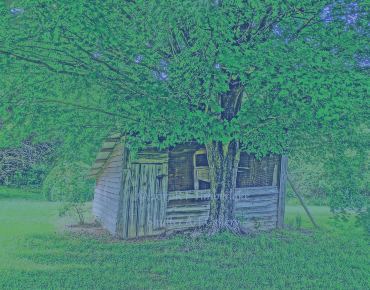 BECAUSE ART SHOULD FIT EVERYWHERE ™
 At Frank Timberlake's Shutter Art Gallery, we can produce a signed & numbered print from 4 X 6" all the way up to 40 X 60." So, you can get your art the size you want it. Because with art size matters! Prints are priced according to size, not location.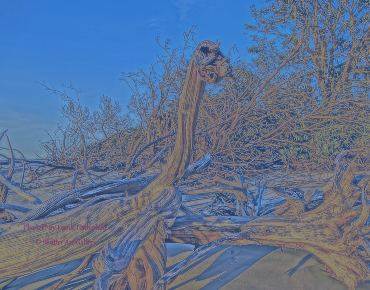 Quality Matters
Highest museum-quality canvases offered with photo canvas giclée printing professionally stretched over a wooden frame. Each canvas is protected by four 4 coats of museum-quality, archival art lacquer. Each print has a museum quality back & dust cover with sturdy hangers & real piano wire, plus wall bumpers.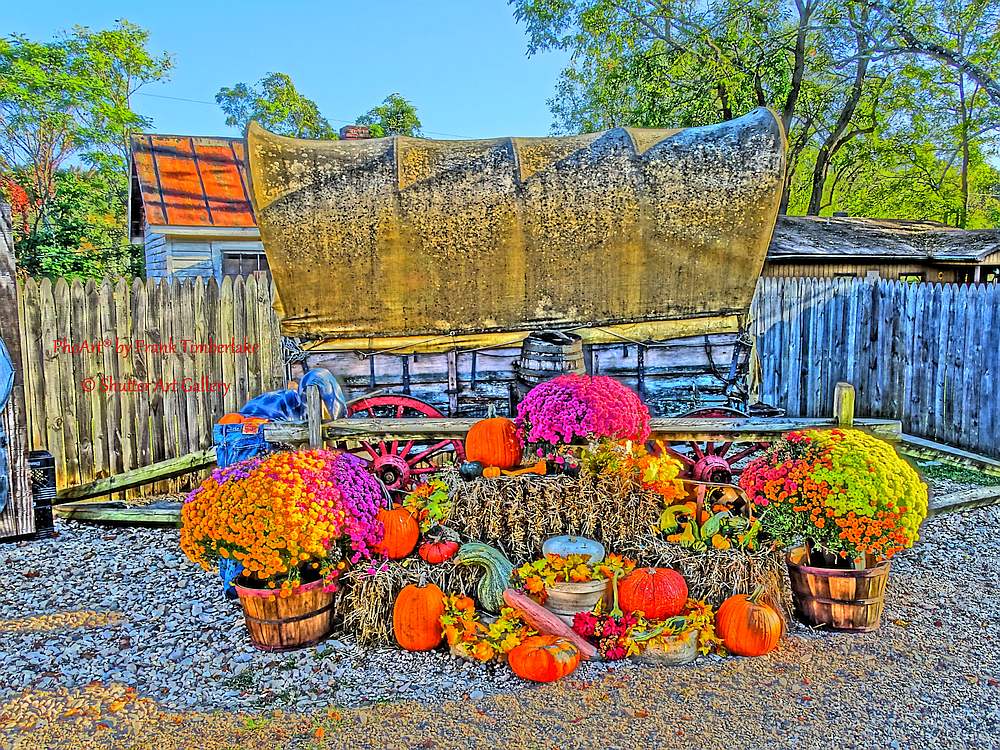 Fall, Flowers, Old Stuff & Bob's Pumpkin Crack
Everyone who knows him, knows Frank Timberlake has a very large sense of humor and he shows it a bit in this Fall print. The Timberlake's recently returned from a great RV trip through the hills and mountains of Virginia. He worked on and finished this Fall print while capturing some other mountain shots. At Layne's Country Store in Rockbridge County, Virginia the Timberlake's delighted on the fresh produce offerings, country hams, hoop cheese and even a little legal moonshine. Layne's decorates for all seasons and the covered wagon flower extravaganza is no exception, except that because Bob is not feeling well, he ended up showing a little too much pumpkin butt.
The Caped Watcher of Natural Bridge
In his first-ever seasonal release, Frank Timberlake releases just in time for Halloween, his PhoArt® work, "The Caped Watcher of Natural Bridge." Ghosts and apparitions in and around Natural Bridge, Virginia have been reported for centuries. One of the long-standing ghost tales involves the haunting of the local hotel. For thousands of years, Native American legends talked of spirit guides. One such tale involves a tribe extremely shy of the white man, the Monacans. While under attack and being pressed further and further into the mountains by the Algonquin tribe, the Monacans found themselves trapped at the high ledges of rock over Cedar Creek. It is said that they prayed to the Great Spirit to protect and to guide them to safety. Who did the Great Spirit send to guide their women and children? Who led them safely across a natural rock bridge over 200 feet tall over Cedar Creek? Could it have been the Caped Watcher of Natural Bridge? One fact is for sure. Artist Frank Timberlake has captured a view of him after all these centuries, still alive? and well.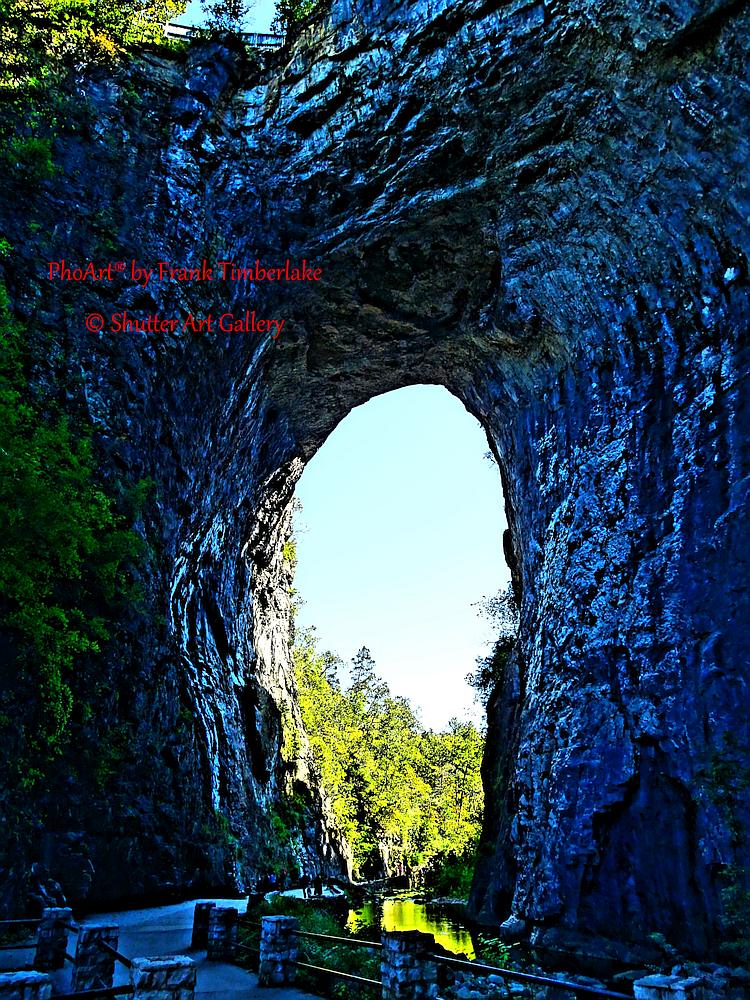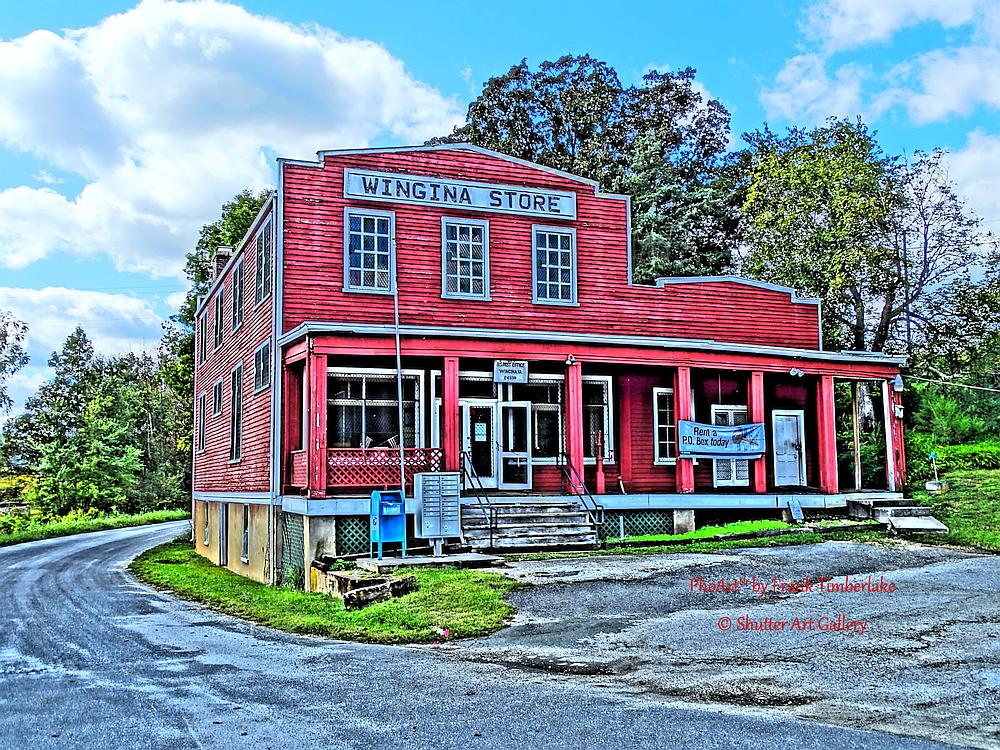 The Old Store at Wingina, Virginia
Frank Timberlake has a serious case of wanderlust.  This has taken him, and sometimes, him and his wife Linda, down some tiny, secluded and even scary roads and paths. For Frank, he feels there is, and he searches for, that surprise around the corner.  Take for instance, this old store, post office and gathering place in Nelson County, Virginia.  
Wingina, Virginia is barely on the map and certainly this center of the community has been this long standing and is the only commercial business for miles.
Timberlake captured its value on another such wanderlust trip that diverted his camera off the main road to see what's around the corner. 
I was leaving Sanitary Fish Market in July 2020 and was stopped in my tracks by Frank's picture. I thought I was looking at a picture of my mom and dad. I knew I had to have this beautiful work of art. I called Frank the next day and learned about the process of his art, the passion behind each picture and how he puts a whole lot of love into each creation.   My picture arrived shortly thereafter with a personalized note on the back of it.  I was struck by the beauty of it and have the pleasure of looking at it every day.  Thanks to Frank, I relive happy Emerald Isle memories every time I look at it. I not only gained a priceless work of art, but a good friend in Frank. 
Thank you, Frank, for making me smile every day!  You have a true gift and I'm glad you are able to share it with the world.